ZSV is an important global valve supplier that provides complete solutions to various industrial needs.ZSV are found in a wide variety of industries,from oil & gas refineries to water treatment facilities,etc.
---
Oil & Gas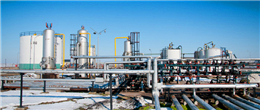 With the development of science and technology, petroleum and petrochemical industry has gradually become an important pillar of the global economy and an important driving force for the modern society.Petrochemical products as a basic material,widely used in various fields.And it is an important significance for promoting the development of the global economy.Oil & gas field needs variety of valves and we can meet this requirement.
---
Chemical Industrial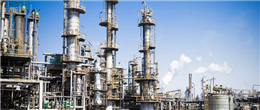 Chemical industry occupies the important position in the national economy of every country, which is the base and pillar industry.As chemical industry has lots of categories,complex technology,variety products,discharge of pollutants is rather complex with many big quantity, high toxicity.therefore,the chemical industry is the major pollution.At the same time,chemical products may bring a lot of toxic substances that effected the ecological environment,and endanger human health when they are in storage,processing,use and waste treatment.So safety equipment and parts play an important role in chemical industry system.We commit to provide safety valves and valves parts for chemical industry and wins good reputation in this chemical field.
---
Power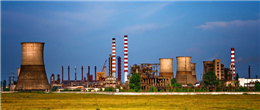 Power industry is always looking for new methods to meet the demand of modern society.Electric energy production,transmission,complex distribution technology,high degree of automation that need a lot of advanced power generation,transmission and distribution equipment and facilities that is an invisible energy.
We can help customers to meet the most important challenges in coal power generation, natural gas power generation,and other renewable energy sources industries.
---
Mining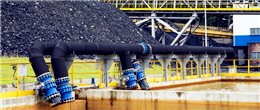 The mining industry is an important raw material industrial .metal ore is the main raw material for smelting industry;nonmetal ore is an important raw material for chemical industry and building materials.There are waste water,waste gas and waste residue in smelting process.In order to reduce materials and energy consumption and pollutant emissions,Mining industry should promote the comprehensive utilization of resources and waste.We can make customer- designed valves and parts to meet special working condition.
---
Urban Construction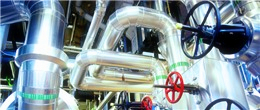 City construction is an important part of city management which makes the transformation of the city living environment by construction project and build construction of the physical facilities in the city.Urban construction truly create a good living environment for the people through construction and services.Nowdays,city construction needs variety of valves with environmental protection requirement.We are getting on board with green movements and can make customer-designed valves to meet construction requirement .
Major Applications:City building system,City heat supply system,Sewage treatment system,City gas system
Main Products:Rubber valve,Balance valve,Soft seat butterfly valve,Gate valve,Ball Valve,Plug valve,Relief valve,Safety valve.
---
Metallurgical Industry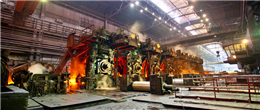 Metallurgical industry is the metal mineral exploration,mining,smelting,selection,and rolling industrial sectors.It is an important industrial raw materials sector that includes black metallurgy industry and nonferrous metallurgy industry.Major methods of metallurgical technology:Pyrometallurgical smelting process is under the condition of high temperature.Hydrometallurgy process in solution.Electrometallurgy is to extract metal with electric energy.The security problem of metallurgy industry should be took seriously.